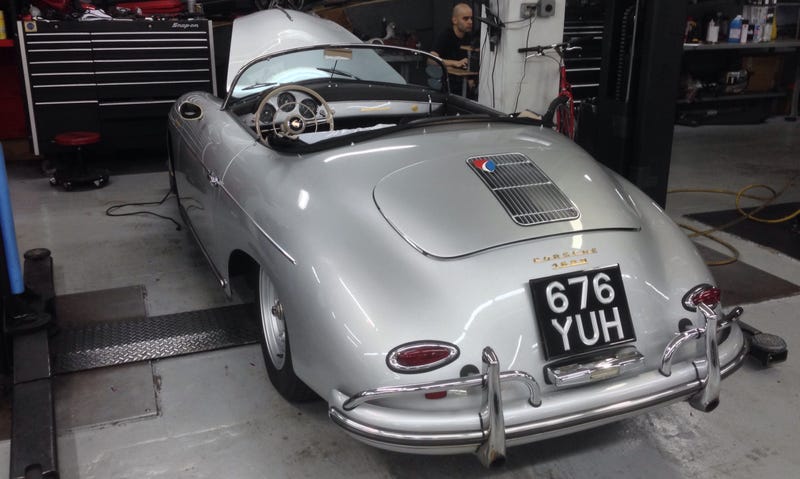 I saw this pretty little thing at Manhattan Motorcars earlier today. I was told its owner splits his time between London and NYC.
I immediately noticed the lack of US license plate, and was told he's never had it registered in the US, because fuck laws, right?
Anyway, wish I'd have gotten more photos, it was absolutely pristine.