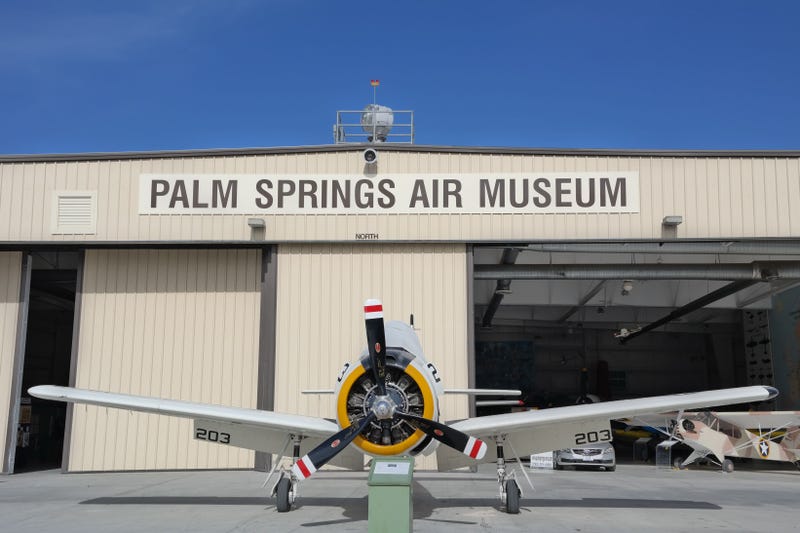 I never pass up an opportunity to check out things that fly, er, used to fly. I nearly crashed the car when we drove past on the way to Joshua Tree a few days ago, almost certain I'd seen an amphibious prop plane. I was not disappointed.
At the back of the outdoor section of the museum was this ultra-cool Consolidated PBY Catalina. Not sure why, but I just love these things, and any flying machine that can land on water, for that matter. The ability to land on water opens up so many more landing options, it just seems logical in my mind. The Catalina could do both.
The museum sits in the shadow of Mt. Jacinto, which made for some great photos. I was also told that some of these planes are still fired up and flown around, which both impressed and terrified me. The DC-3 pictured below was used by the Israeli Defense Force until 2012. That kind of blew my mind.
There was also a Mig 21F, which I very much wanted to sit in and pretend I was on Top Gun so I could chase down that smug Polaroid user Maverick.
Despite not being able to hop in the Mig, there were plenty of other planes with open doors snoop to around in. The padded leather interior on this aircraft carrier re-supply plane was straight out of the seventies, and made me want a new car with a fly vintage leather.
The outside area paled in comparison to the two hangers literally stuffed to the gills with historic airplanes from almost every era of flying. Check out the full gallery:
Palm Springs Air Museum of Flying
Keep up with JBH on YouTube, Twitter, and Instagram (@jbh1126)