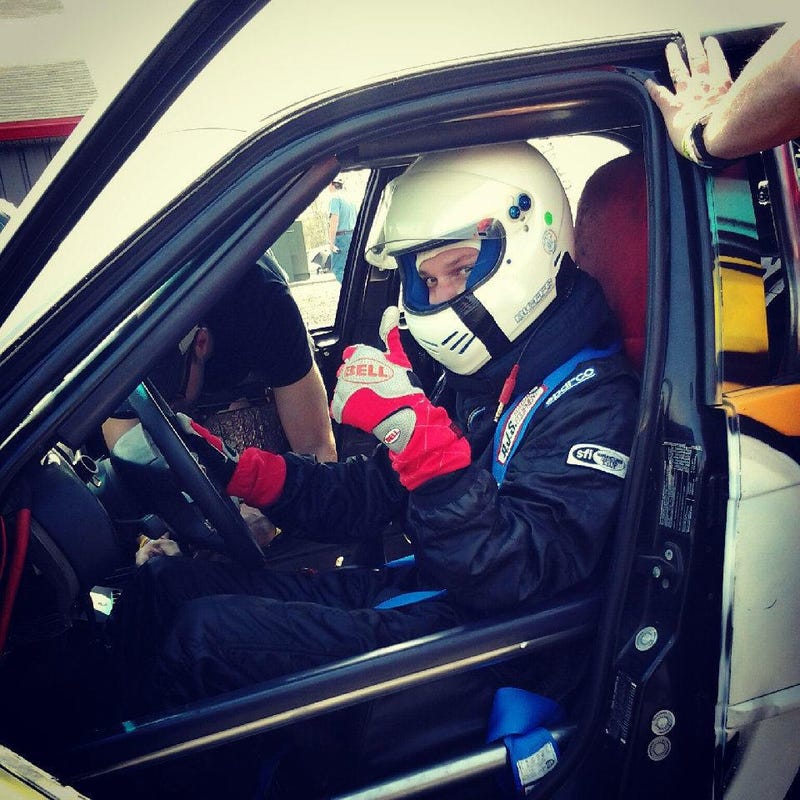 A whirlwind of happenings over the last month or so has landed me in quite an interesting position. As many of you know, I love BMWs. I've aspired to work for BMW since before I even had a driver's license. I've said jokingly in the past that the only way I'd ever leave CCC is to go work for BMW. Well...it's happening.
I was approached a few weeks ago by the ad agency KBS+, which handles all marketing and social media for BMW USA. We talked, we had meetings, they offered me a job, and I couldn't turn it down. I'm taking a new position in the creative department at KBS+ as of June 2nd. My title will be "BMW Content Editor". This is awesome.
I am beyond excited.
I am also very grateful. The reality is that I couldn't have gotten here without YOU. You read my rants, you "liked" my photos, you "favorited" my videos, and you shared my posts. You also told me how much I suck sometimes, which is totally fair. I need to be checked from time to time (don't we all).
I can't help but think to myself, "Man, all these years of screwing around on the Internet are finally paying off..." It's taken a lot of work and many long days and nights, but my passion has become my profession. Between CCC and Jalopnik I've been able to reach hundreds of thousands of people over the last three years, catalyzing and moderating meaningful discussions. I've done it because I love cars and car people; the ability to share my experiences so widely is a real blessing. When I was still a braces-faced teen I had an insatiable hunger for car content on early YouTube, and that spurred me to start making my own videos with a jerry-rigged window mount and my crappy miniDV camcorder on my mom's BMW. That's a long way from the equipment and resources available now, and what will be available in my new gig.
I'm extremely appreciative of the opportunities I've been afforded, and I couldn't have done it without all the people supporting and encouraging me. Most specifically my bosses at CCC (many of you know them from AFTER/DRIVE) Zac & Mike, who over the last three years have given me a long leash in terms of filming and photographing the club cars that have been featured in so many of my posts.
So what does all of this mean? It means you won't be seeing any more JBH reviews of Audi rental cars (duh) or behind-the-scenes shots from Italian supercar photoshoots. On the upside, it means my commute in Manhattan will be roughly 2 minutes shorter! Joking aside, I'm hoping to be able to bring some exclusive BMW content to oppo from time to time. But, obviously, being new to a new position in a new industry, it will take a bit of time for me to be integrated into the agency, and to figure out what I can post.

Again, thanks to all my colleagues and friends, and to you, for all the support in recent years. This isn't the end of the road for JBH; it's just another interesting twist in the road.